"Heart Wood Oriented" Scantlings

Innovative pine window and door scantlings "Heart Wood Oriented" - new product
Heart wood is characterized by very high resistance to changing climatic conditions and biological factors. In the anatomical structure of pine wood, the heartwood has an irregular shape and its share in the cross-section varies and ranges from 30% to 70% of the total cross-section of the log.
Formation of heart wood is a physical phenomenon resulting from the loss of water conduction in these parts of wood, combined with the impregnation of heartwood cells with substances that increase its biological resistance. In practice, it means a very long life of wood products made of heartwood without the need for impregnation.
Advantages of "heart wood oriented" products: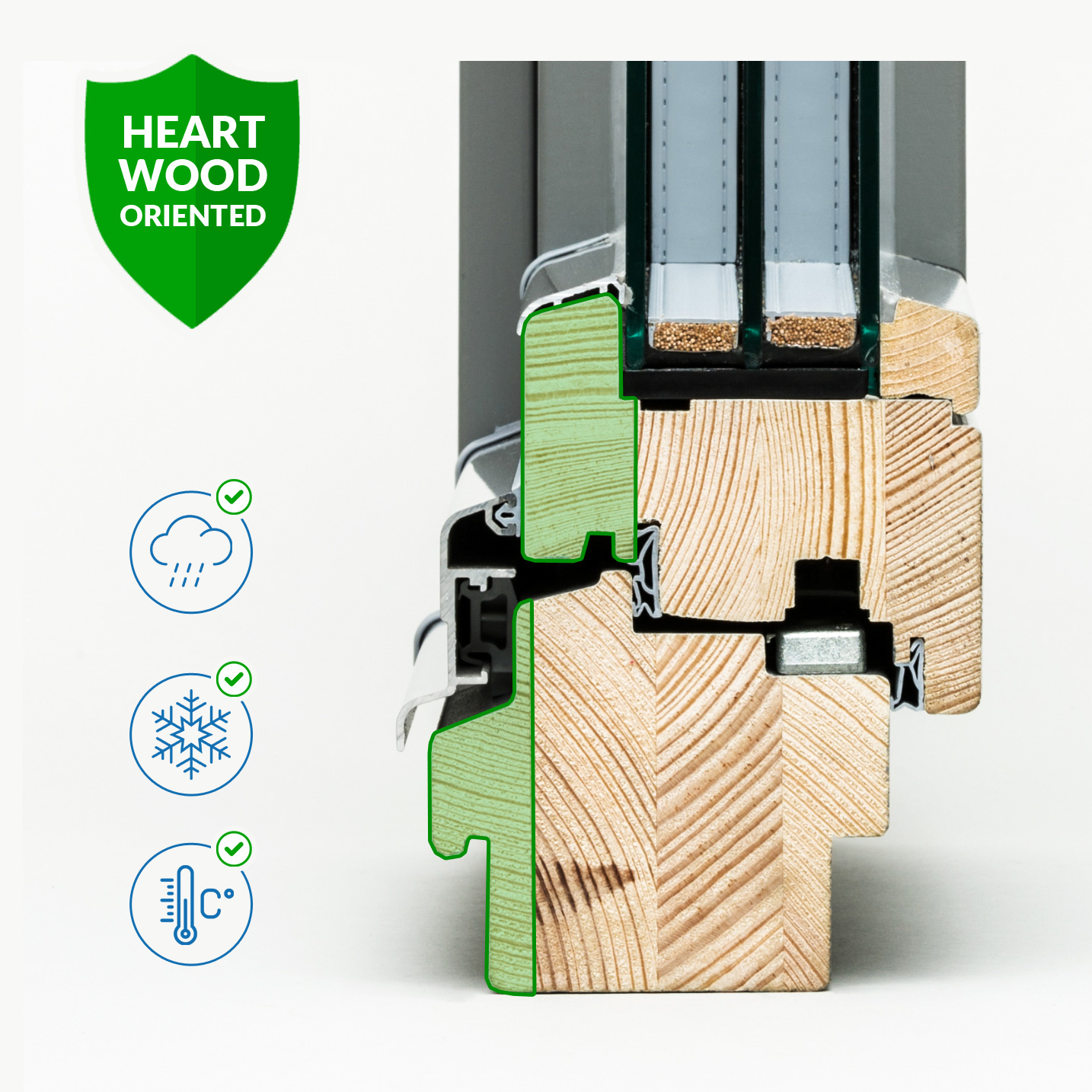 Use the slider to change the number of layers.
The build-up of "heart wood oriented" scantlings
Due to the fact that in the wooden windows and doors the outer surfaces of these products are exposed for adverse weather conditions ( rain, snow, variable temperature) it is recommended to use heartwood in outer layers of the scantlings.
Realization of "heart wood oriented" orders
All orders concerning the location and content of heartwood in particular layers are agreed individually depending on the guidelines and customer needs.
Contact Us